One of the odd things that
fairest1 noticed is this strip: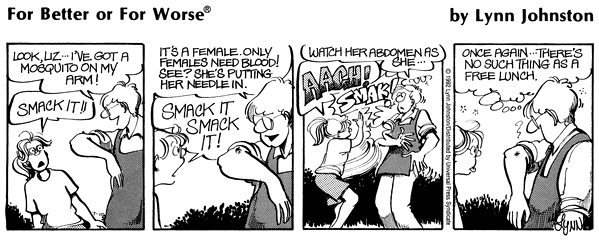 in which John declares that the only real problem with mosquitoes is their tendency to drain blood and not their annoying buzzing around. She speculated that he'd wrecked his ability to hear that noise using his great big drill all the time.

The reason that this matters is that his hearing damage can explain another phenomenon: his ability to coexist peacefully with a woman who yells in a shrill voice all the time. Most of why he can stand Elly is that he doesn't hear her that well. When he CAN make out what she's saying, it must be something awful enough to make him force April to apologize for whatever horrible things she had to have done to make Elly give up on being a mother.